The Anxiety Dharma Book
The National Institute of Mental Health estimates more than 40 million adults in the United States struggle with some form of anxiety disorder. The majority of these people – many unaware they even have a disorder – will never seek help. Instead, they will live life with a dull, aching, dream-crushing pit in the bottom of their stomach, wishing their lives could be different, but never truly believing it is possible. I know this because I was one of these people.
To the outside world my life seemed perfect — a 34-year-old graphic designer, married to my college sweetheart and expecting my first child. But inside I felt alone, broken, and terrified. I always felt unhappy but could never put my finger on exactly why. And then something happened that changed my life forever. I experienced a shift in perspective so profound that it would call into question everything I thought I knew. I was able to find the source of my anxiety, heal the wounds that kept me stuck and recreate my life.
THE ANXIETY DHARMA is a book written from the perspective of someone who knows firsthand what a destructive force anxiety and fear can be in a person's life. This book is a collection of personal stories that chronicle my journey through anxiety and panic attacks, the experience that triggered my awakening, and the step-by-step actions I took to put my life back on track.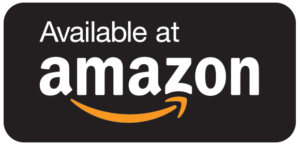 "Living in such anxious times, fear and uncertainty seem to lurk in every corner of the mind. Fortunately, we have teachers like Steve Zanella to guide us out of the trenches and back into a place of peace. The Anxiety Dharma is an imperative read for both the head and the heart."
"Authentic, inspiring. This book resonates. Steve takes you on a journey through his own life long relationship with anxiety. Providing tools to allow those thoughts & feelings to become your friends, not the enemy. A book written by one who has lived the experience. Highly recommend."
"I love this book. There's so much wisdom in it. While reading it, I could relate to so much of what the author was going through while dealing with his anxiety on daily basis for years until slowly starting to understand it and learning how to deal with it. Different people have a different approach, but mindfulness is the number one thing that has helped me to change my own thinking and attitude towards my anxiety disorder. I recommend this book to anyone who's struggling and wants to help him or herself to feel different about life."