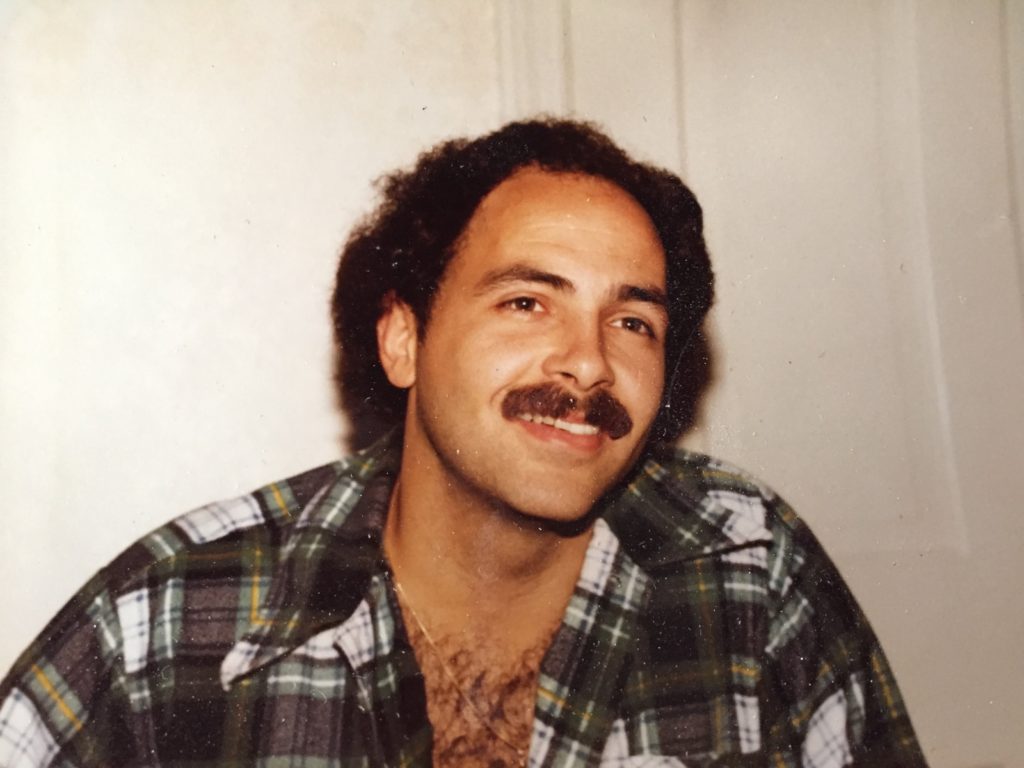 On Sunday, March 4, 2018, my Dad, Steven George Zanella passed away. In losing my father, I've experienced a lot of different emotions. It will take me quite a long time to unpack everything that has gone on, but what I do know is that it must be unpacked. Keeping things inside does not save you from suffering, and it doesn't make things easier.
To honor his memory, my brothers, sister, and I each stood before a packed church and said a few words about what our father meant to us. What I learned listening to my siblings speak was that each one of us had our own unique relationship with the man we called Dad. He loved each one of us and we loved him. None of our lives will ever be the same but our lives will and must go on. We have to keep going, keep working, keep fighting. He taught us that.
Here are the words I spoke:
I inherited many traits from my father: his hairline, his inability to dunk a basketball or to reach things on the top shelf, his sarcastic sense of humor, his rugged good looks, his charm, and of course his humility. What I didn't inherit from him was his toughness. So I will do my best to get through this but I make no promises.
My father once told me that he never really liked speaking in front of people. That the first time he had to go and testify in court as a police officer he was terrified. Which surprised me because I didn't think he was afraid of anything. He said that the secret to getting over that fear was to be prepared. To go over your notes and know exactly what you wanted to say and if you did that, you'd be fine. But how do you prepare for this? To stand up here and saying goodbye to someone who meant so much to so many.
Growing up with my dad was not exactly what you would call a 'traditional' childhood. He taught me to fish, to catch a ball, to ride a bike, to be nice to people, and to look out for those who could not look out for themselves. He also taught me how to disarm an assailant, to break a chokehold, and to take someone down twice my size. When he took us to the movies, we didn't see ET, he took us to see Dirty Harry. And while other dads took their kids shopping at Toys R Us, he'd take Pat and me to the Army Navy Surplus Store.
My dad was a tough guy, through and through. And I wanted to be just like him. He was my hero. He made me feel safe and protected. I always knew if I needed him, he would be there. In fact, my earliest memory of him was back when I was 3 years old. Patrick and I were up early and decided we were going to make breakfast. We jammed a bunch of bread into the toaster and went about dumping cereal into bowls and spilling milk around the kitchen, as kids tend to do. But the bread got stuck in the toaster and didn't pop. Eventually, the kitchen began filling up with smoke and all the fire alarms started going off. From around the corner, here comes my dad, in nothing but his tighty whities, running down the hall and into the kitchen to save us. That how I'll always remember my dad. Always rushing in to help someone.
It's no wonder he was such a good police officer. I know he loved his family but I believe being a police officer was his first true love. Most dinners he would be sitting at the table, in his uniform with the cruiser running in the driveway. Eventually, his radio would crackle and he'd be out the door. He loved helping others. He loved wearing that badge. He was proud of the work he did and those he served with.
I want to say thank you to all the brave men and women who wore that uniform with my dad, and to all those who continue to wear it today. You are all part of our family and dad loved you all very much.
But as tough as my dad was he also had a soft side—as much as he tried to hide it. All you had to do was see him with any of his grandchildren to know that. He loved being Nonno. And they loved him right back. I see a lot of my dad when I look at my children. Lili has his big heart. Noah is always on the move, just like my dad. And Camden, well I'm worried he may have gotten dad's devilish side… god, help us all!
I learned so much from him over the years. From the things he did well, and also from the things he didn't do so well. No one is perfect. But he always said if you make a mistake, you have to own up and take responsibility. And I've always tried to do that. You tried to teach me how to be a good man but what you taught me in the process was how to be a great dad. Thank you for being such a great dad. I am so grateful I got to be your son. And I hope you were half as proud of me as I was of you.
I love you, dad. Rest easy. We'll take it from here.